you think we would have learned our lesson about driving in costa rica after our roadtrip — the distance on maps and "highway" road conditions cannot be trusted! but nope, one afternoon we decided to take a quick day trip south to check out Playa Samara. on the map it looked close. a straight shot – only 25 kilometers (15 miles) on "highway" 160.
WRONG. before we could even finish a single song on the radio, we were back on bumpy, pot-hole filled roads and gave each other the "seriously? again?" looks. but we charged on. and then about 1-hour into our trek we reached a river. no joke, a river that had one SUV stuck in it, another trying to help pull it out and a bunch of people getting off their motobikes and walking across. so danny jumped out of the car and started to talk through the river to see if we could cross, and if so, what our route would be.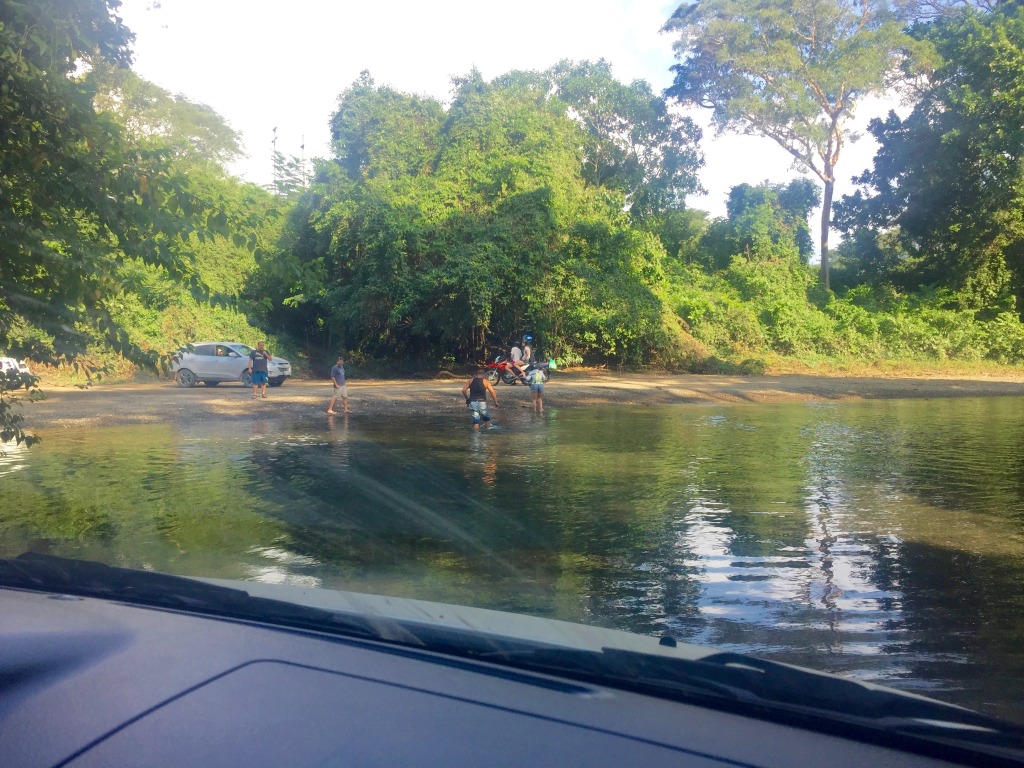 danny got back in the car, said it was going to be close and if we get water into the engine/interior, we're hosed. for the good news is that there were people around who could help us, if need be. so d got in the gar, gunned the TERIOS and we went charging through the river!
we made it! and then about 5 minutes later, we got stuck in a herd of cattle, who always have the right of way.
but 1.5 hours later we arrived at playa samara! and it was cute.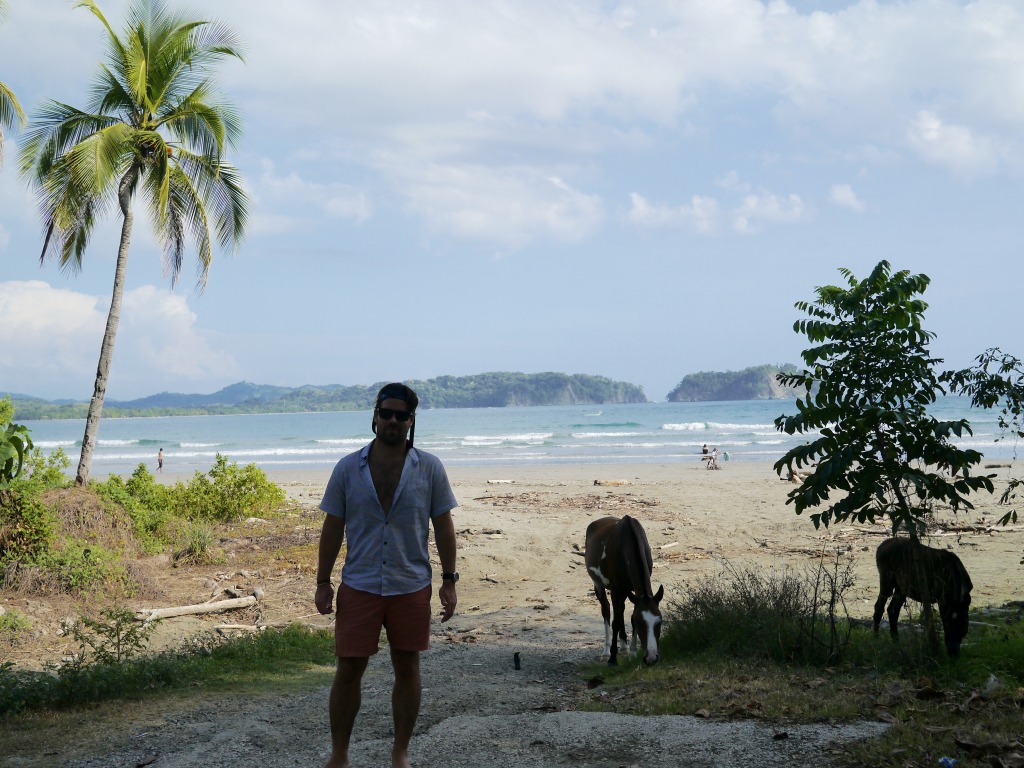 wild horses on the beach!

Playa Samara, Costa Rica so felt and looked like a beach town in thailand. it was a flood of memories.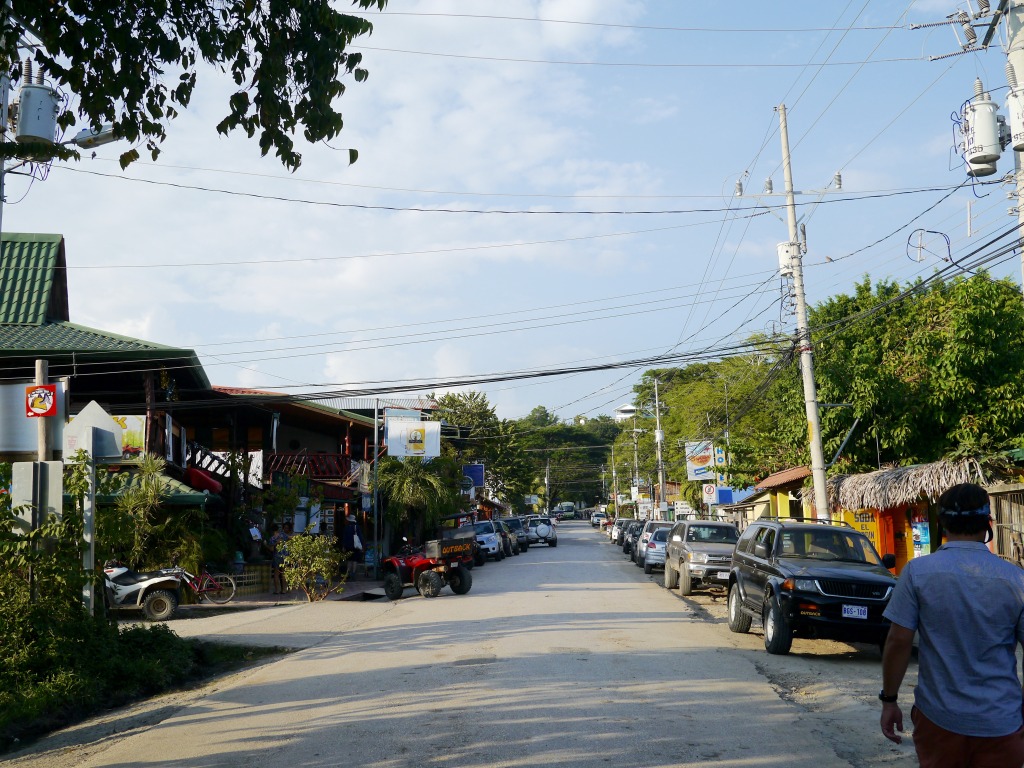 the main drag.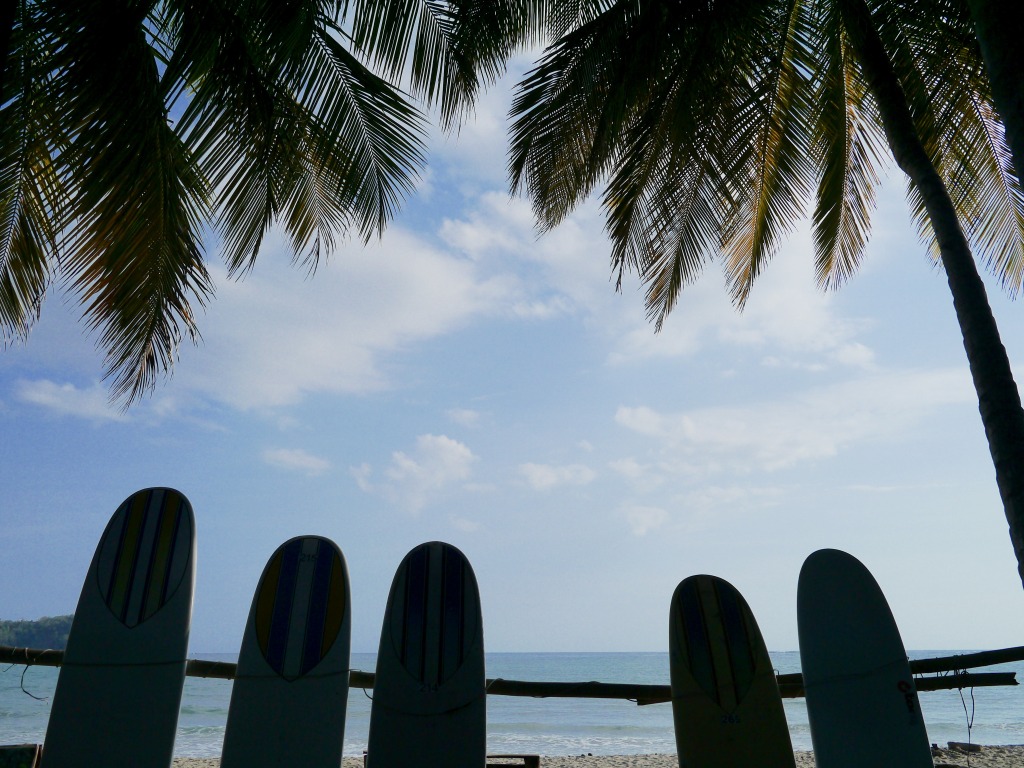 surfer dreams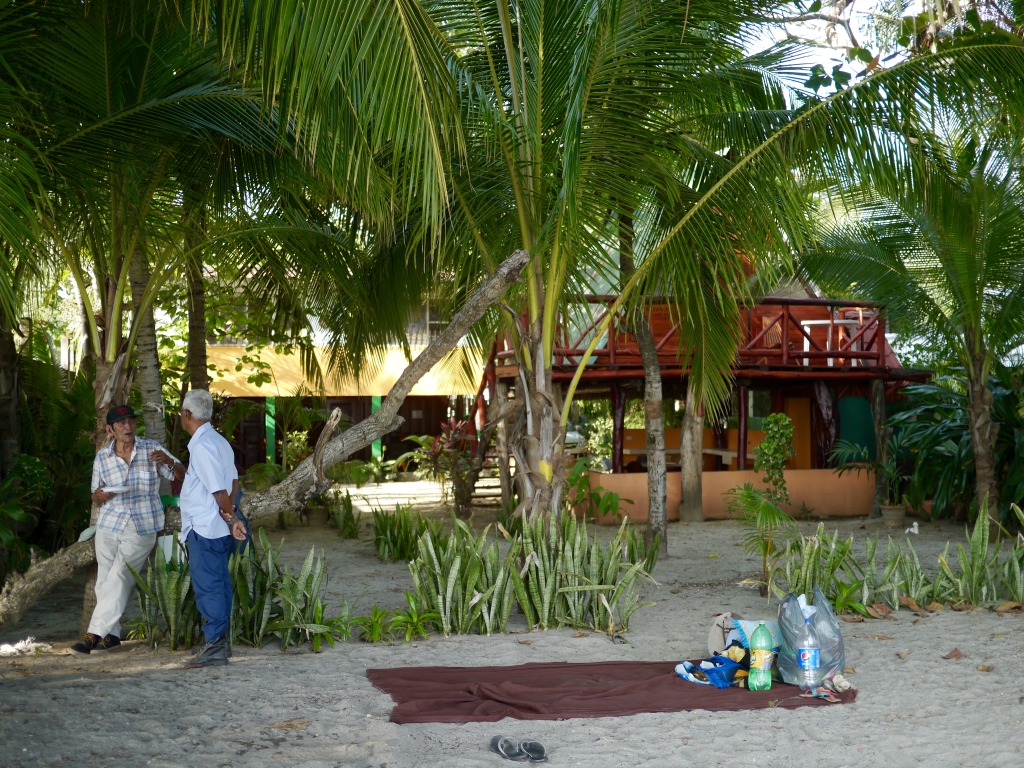 just a couple of costa rican dudes hanging out.

beach town transportation

we've been really surprised at how many healthy and organic food choices their are. hardly any fast food and mostly pretty good stuff.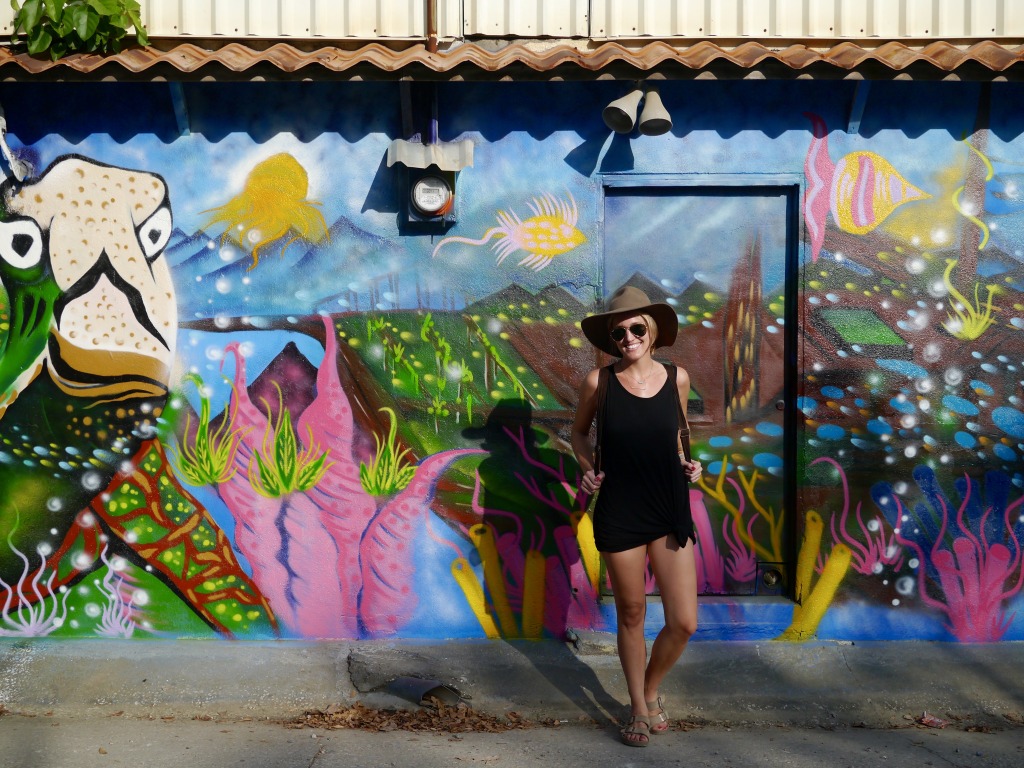 seaside mural. costa rica culture isn't shy when it comes to color and i love it!

can't alto, won't alto.

samara super (the grocery store)

we've been eating so much fresh fish. you watch it come in off the boat – it's as delicious and fresh as it comes.

mucho gringos en playa samara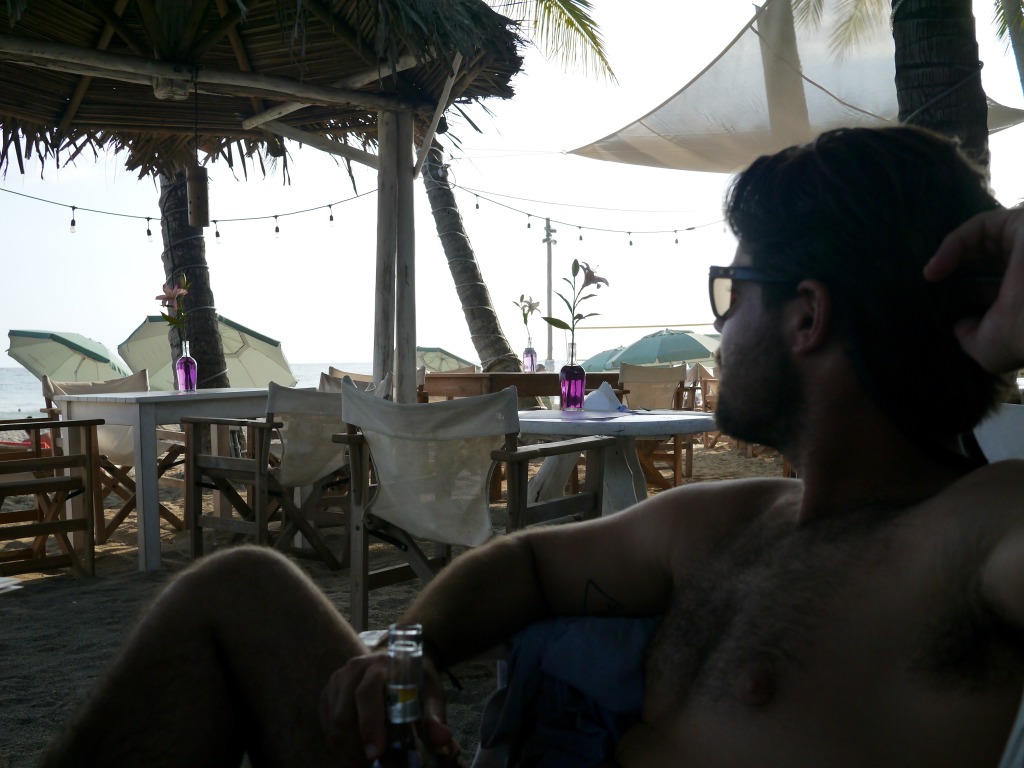 we found a beach bar with some shade and cracked open our very earned imperial lights!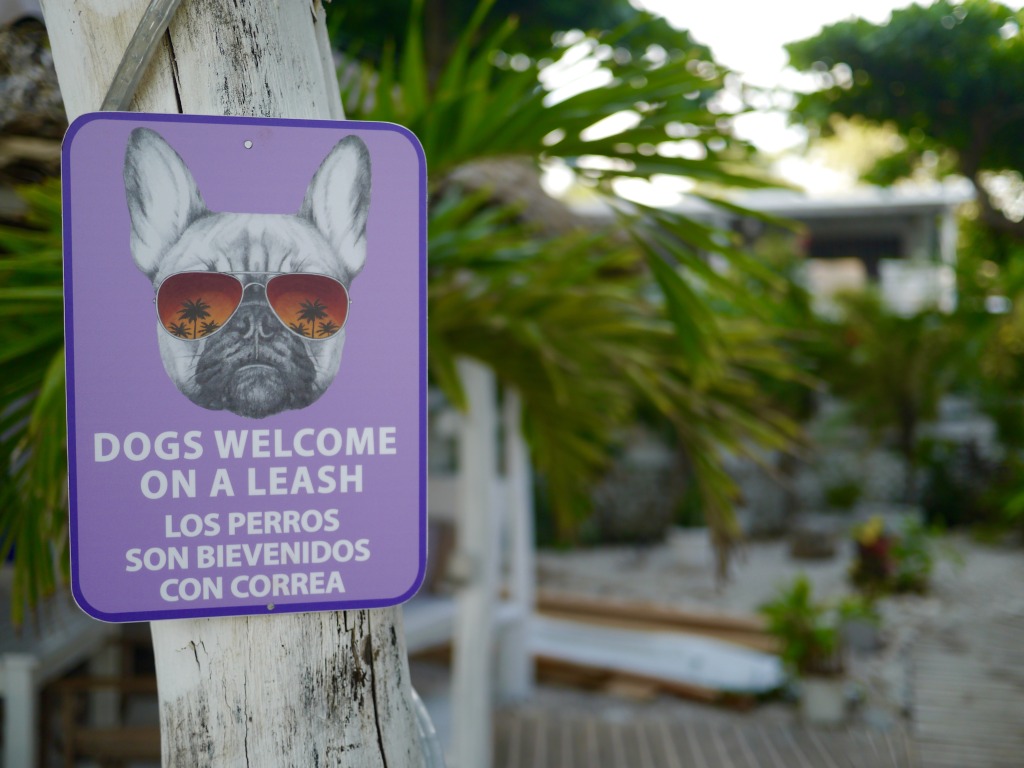 taken for obvious reasons. oh how much we miss our mr. munch!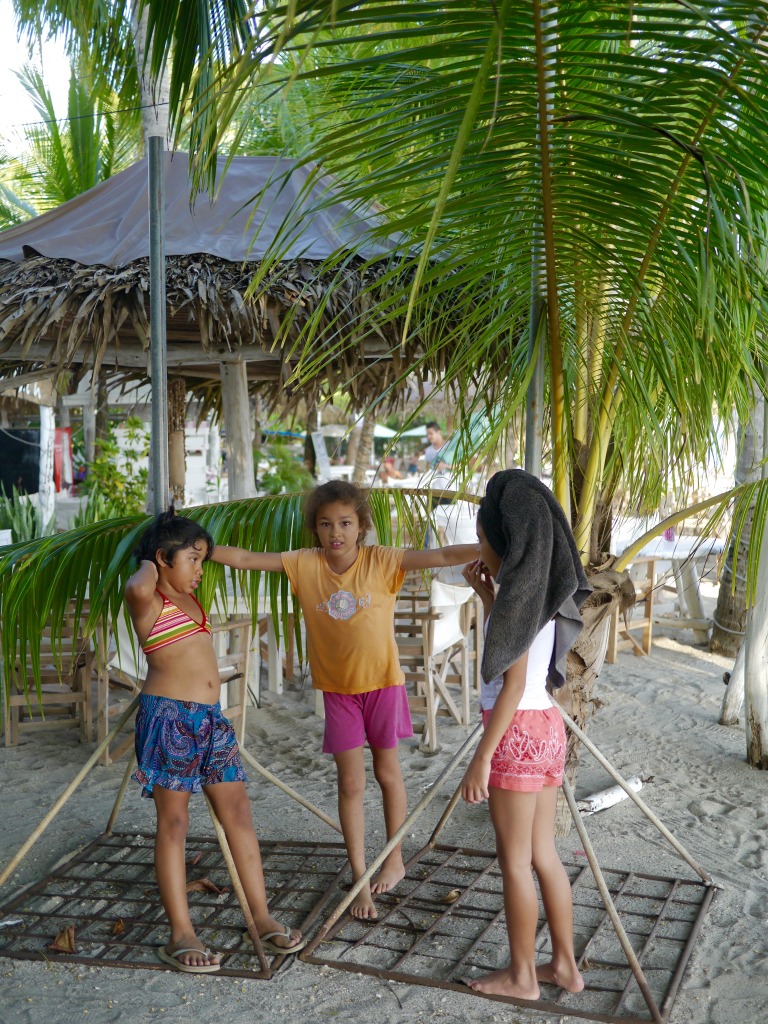 costa rican tweens – the attitude, and i imagine the convo, spans all countries & cultures.

blanquita found a beach!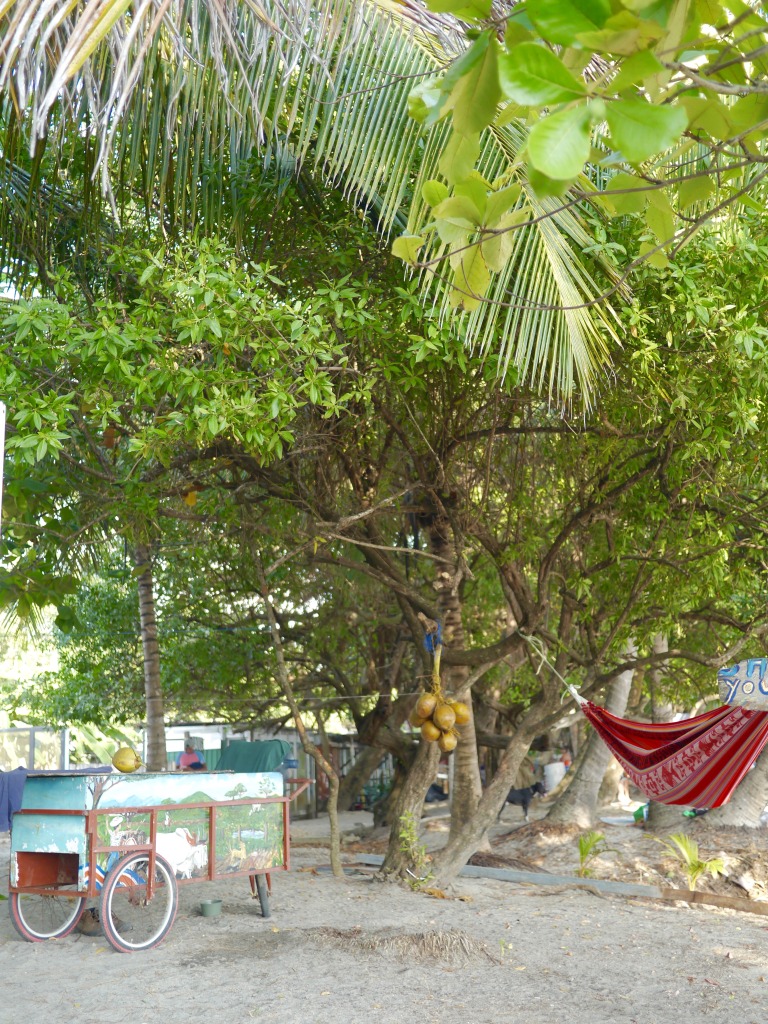 typical scene. love.
we decided to head back before the sun set and i'm glad we did. we hit the river crossing without anyone around to help should we get stuck. here's a quick (out of focus – whoops) video of my master navigator and river captain getting us across!