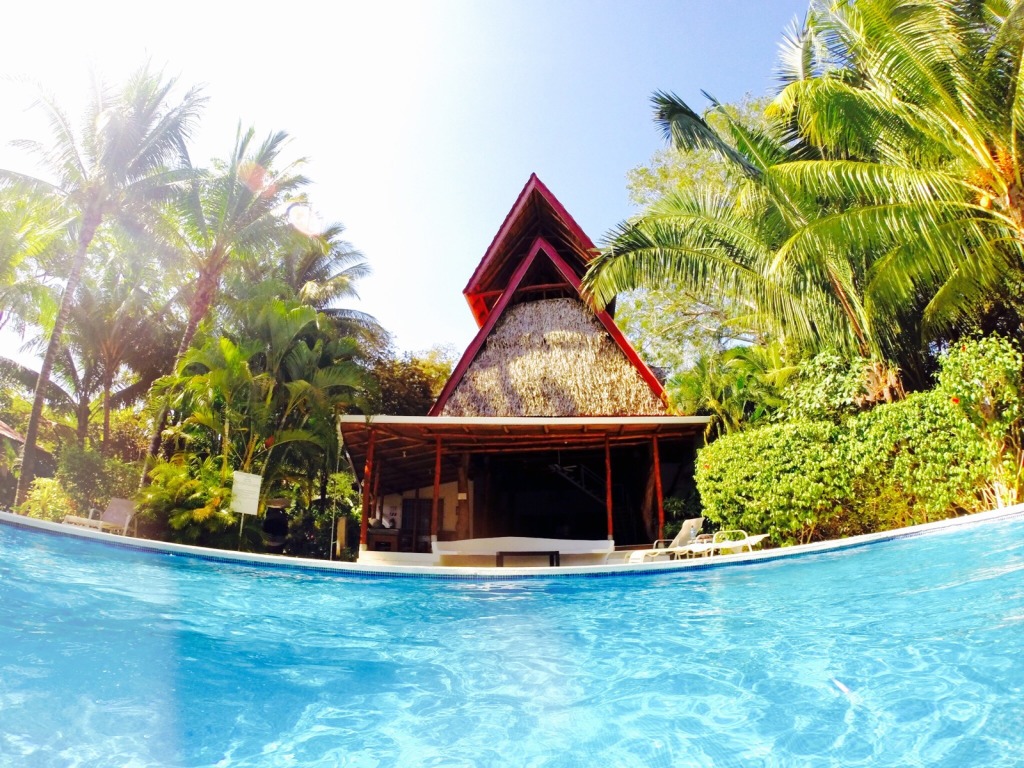 (nosara's only saltwater pool with "the rancho" community area in the background)
we booked our tickets for central america just six weeks before we took off and didn't have a whole lot of time to think or dedicate to this trip. but knowing that december was the start of high season for costa rica, i wanted to have a few things lined up. this is the classic tale of sometimes things really do happen for a reason. after a couple hotel snafus, and quite frankly getting screwed on one place, i was all sorts of frustrated and convinced things were ruined but it all led us to extending our stay at The Living Hotel and oh how glad I am for that!
we moved into a poolside bungalow for seven heavenly nights and basically had the place to ourselves, except for emilie & jacinda for a couple nights and another awesome couple, tom & sarah, for another few nights.
it's a super boutique property, only 11 rooms, that's perfectly located in the town of playa guiones and has everything you'd need for a relaxed luxury adults-only getaway…. pool, tasty complimentary breakfast, "the rancho" open-air community space with bean bag couches & chairs, there's an upstairs loft exercise studio with semi-private classes each morning, a surfboard room, outdoor showers, spa, cozy private bungalows, healthy & delicious cafe, plus wonderful, friendly staff.
 for a week we called this peaceful place "home" and pretended like it was ours.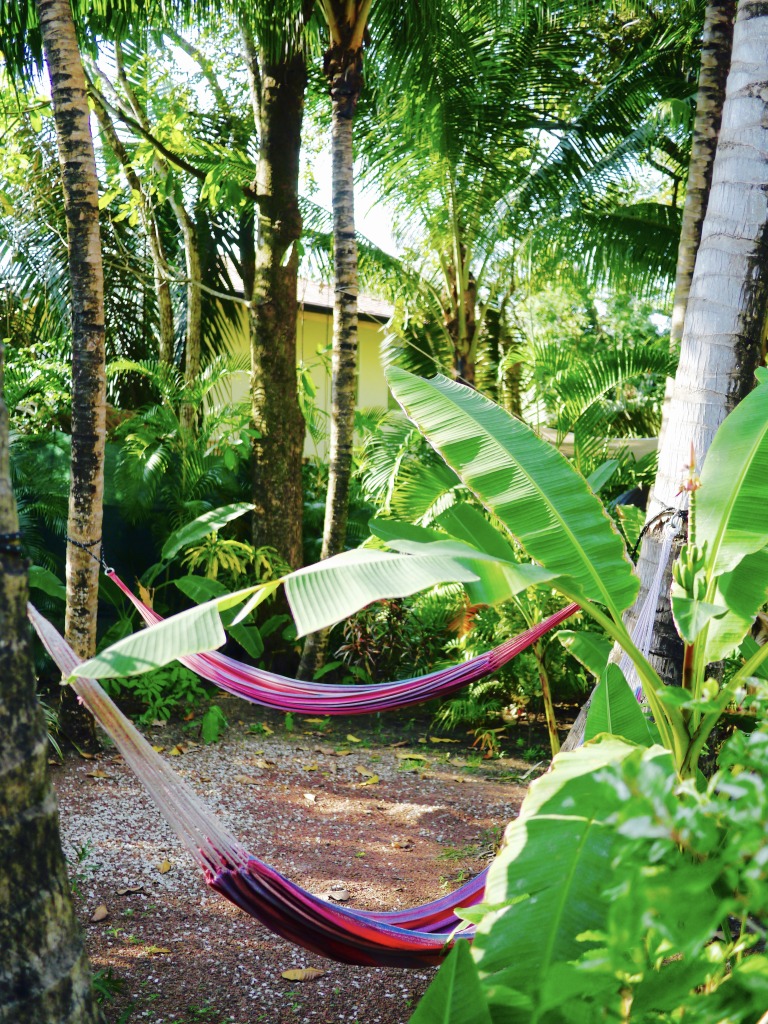 our bungalow's personal hammocks.

the living cafe was the total trifecta – adorable, healthy & delicious.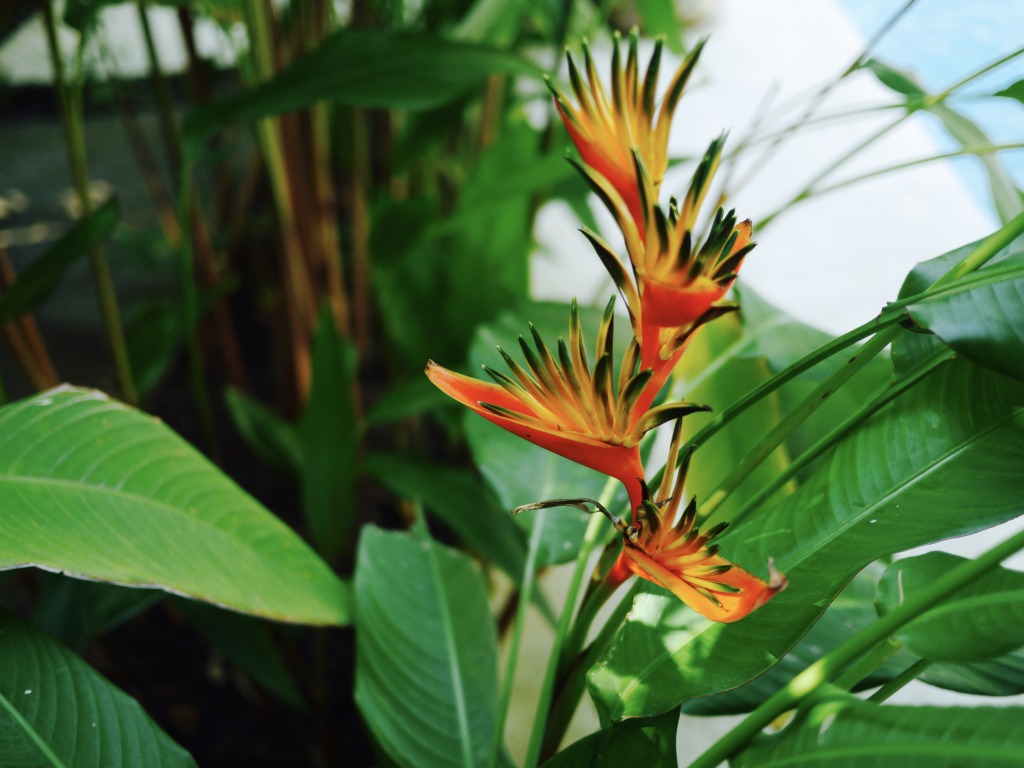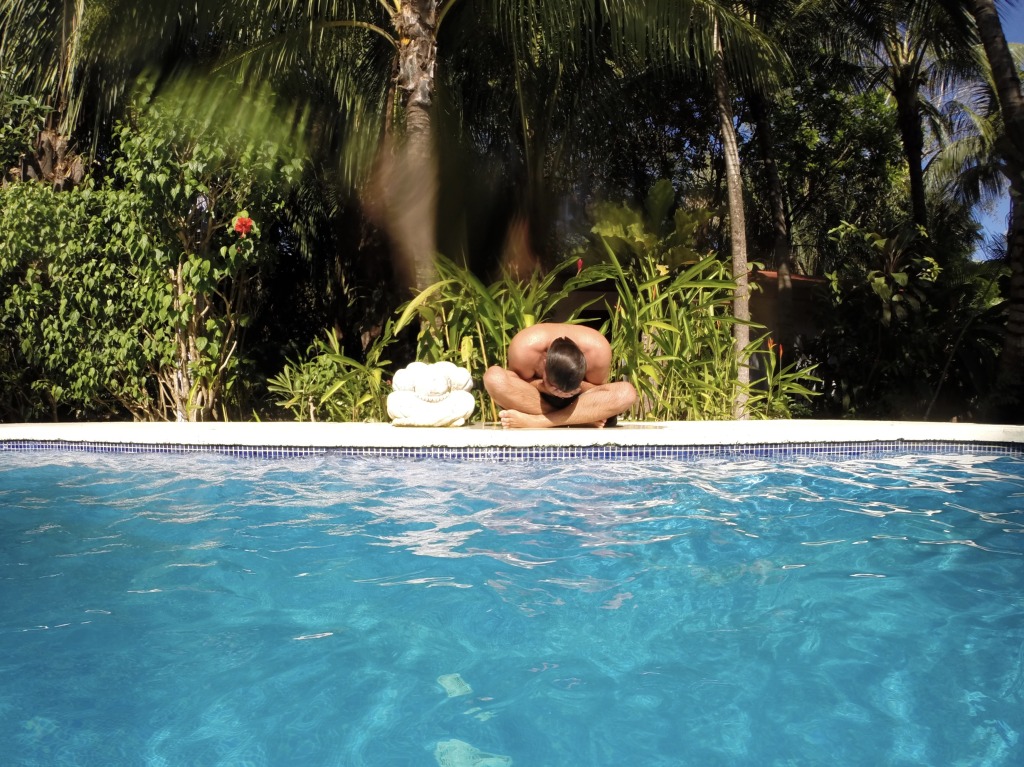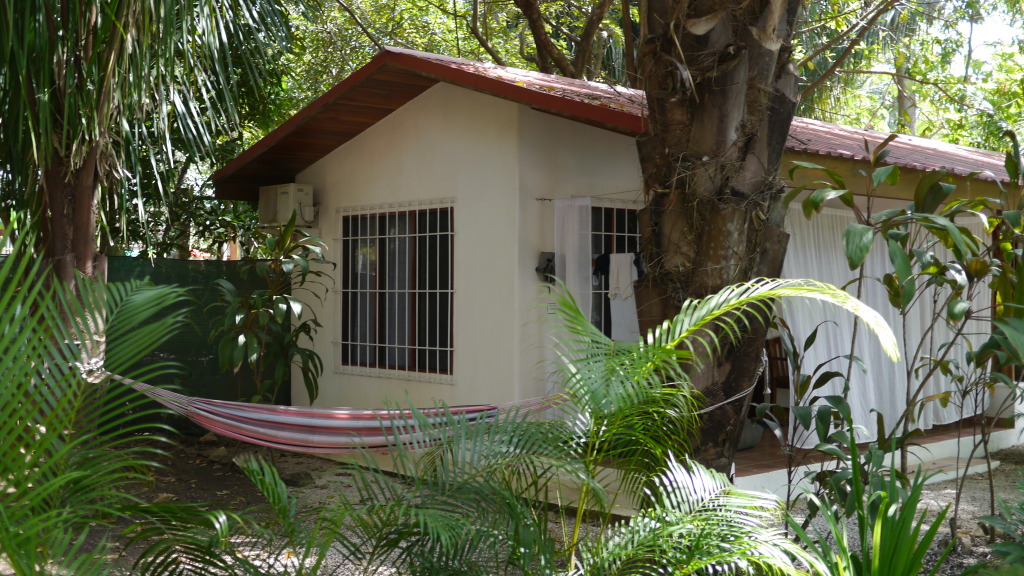 our bungalow

"the boardroom" – where you store surfboards. and on a monday morning, it was so much more fun to be at that "boardroom" than the typical alternative.
the property at the living hotel is super lush and tropical.

the food is SO good. every day it was hard to pick something off the menu – wanted it all!

honey and almond crusted fresh fish for the win // plus, our house "gato" since cats love us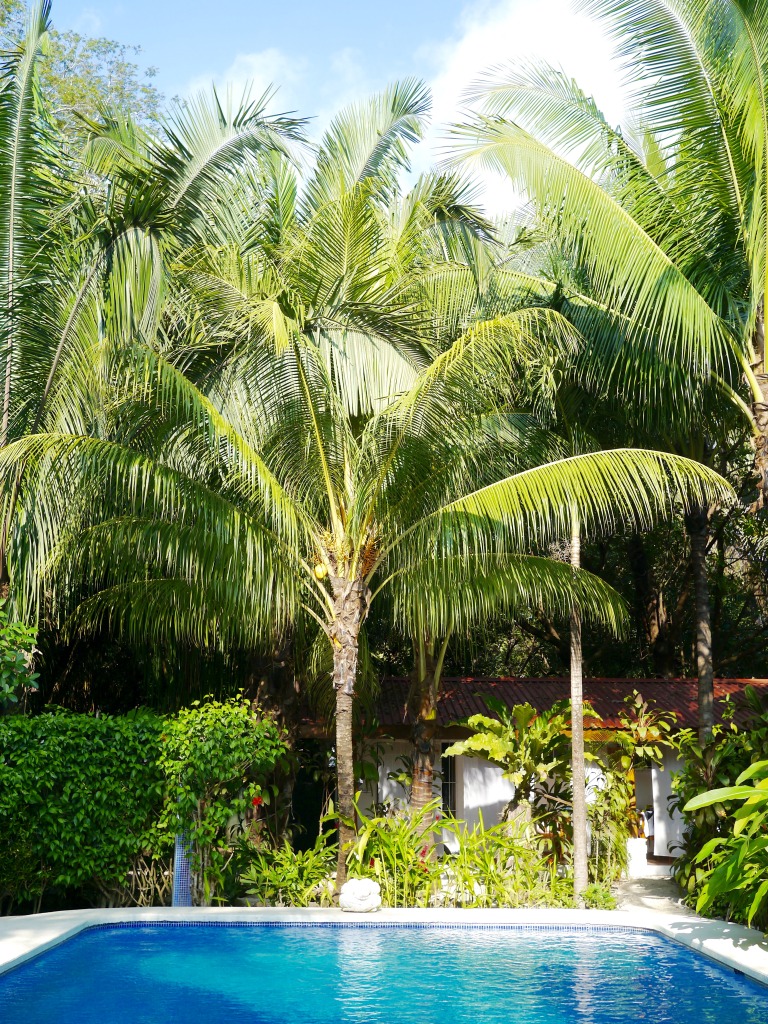 that's our bungalow behind the pool.
i was seriously sad to check out of the living hotel and have zero doubts that we'll be back.