today was a BIG DAY for the tings!
a big SURFING day!
this morning danny officially graduated to the big boy waves with five super radical rides.
this afternoon, teri became a legit beginner after mastering the pop-up and cruising all the way in!
the turning points for both of us aligned so perfectly, it was pretty special.
and it needs to be noted that danny taught teri to surf (on his board).
and if you're married or in a relationship you know why this is a worthy footnote. the idea of a spouse playing teacher can either end in divorce court or a  really awesome, relationship-boosting experience and memories. i'm thrilled to say each day has been the later. d's been a fantastic teacher and to accomplish this together has been really cool.
no action shots captured yet, but hopefully some coming soon!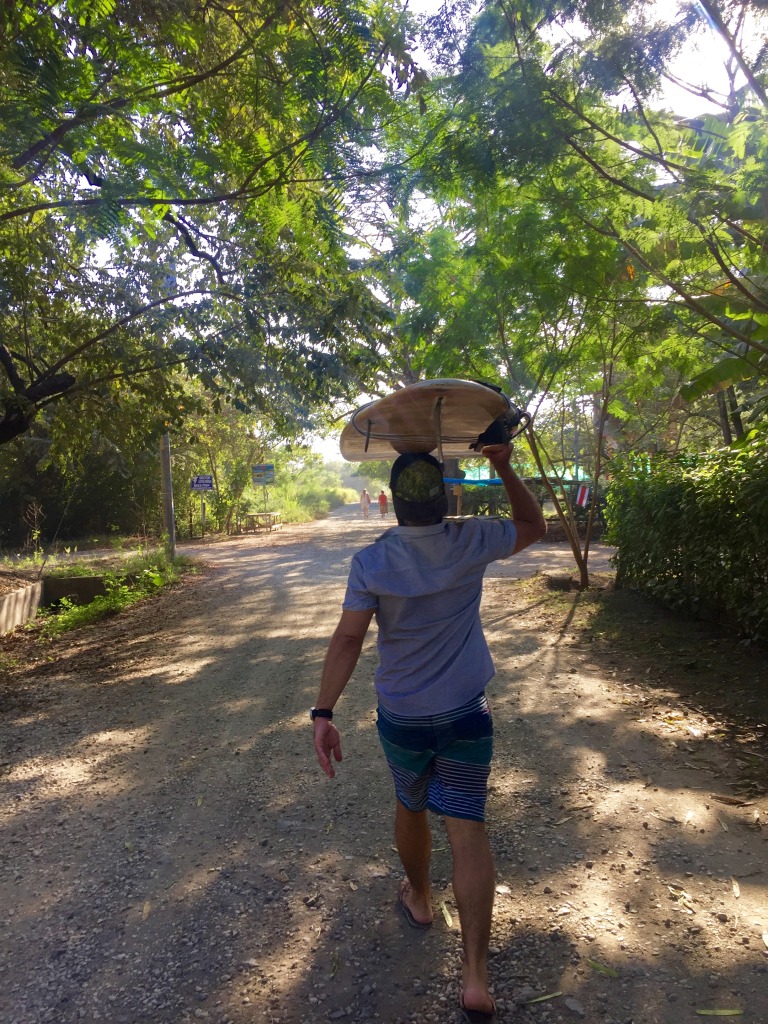 to playa guiones we go!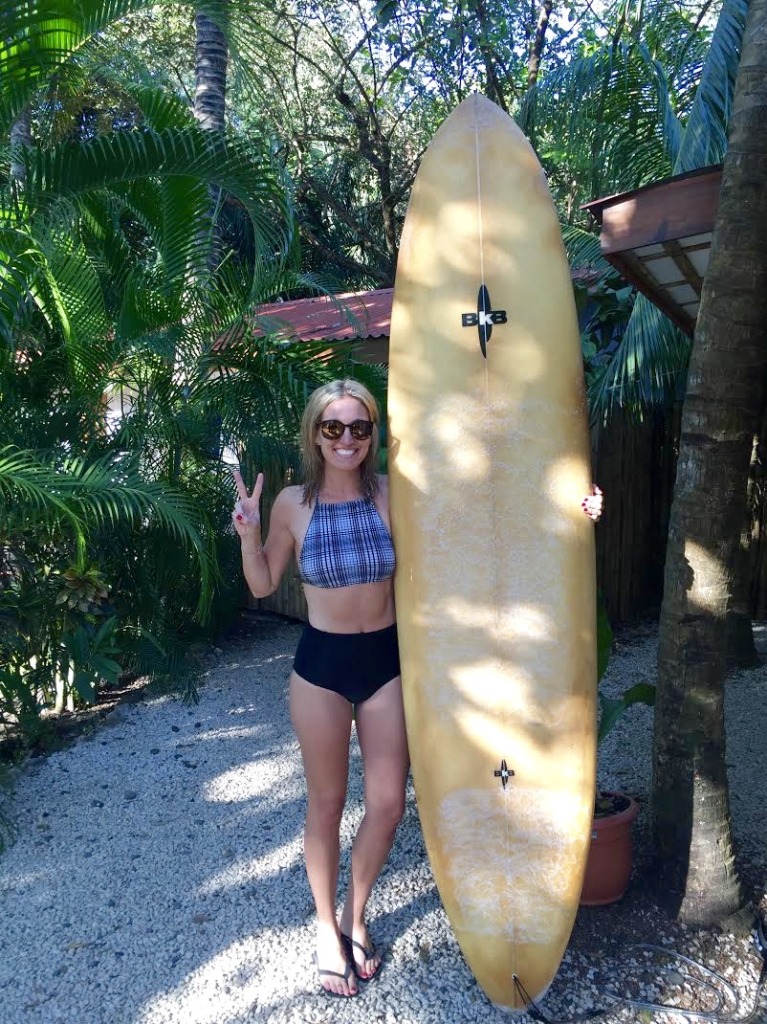 all waxed up and ready to ride! no foam board for this chica.

after my session, danny surfed until the sunset, so it was after dark by the time we walked home, but i wouldn't let d put the board away until we had photographic evidence of fri. dec. 18, 2015 — soaking wet, bloodshot eyes, bruised all over, but all smiles! surf success.
we were both grinning ear-to-ear and so charged up with energy.
it felt like the perfect night to indulge in Burgers & Beer in Playa Guiones.
and now we're going to bed because we're beat!
time for totally tubular dreams, amigos!