"we want to wish you a merry christmas,
we want to wish you a merry christmas,
from the bottom of our hearts!" 
merry christmas from costa rica!
this is our makeshift e-christmas card.
i love christmas cards. creating them, sending them, receiving them and filling up our wall in december.
unfortunately, they didn't make the to-do list pre-trip.
so after we got to costa rica, as ridiculous as danny thought it was, i was bound and determined to get some
christmas postcards sent out. not many, but enough to put me in the spirit.
so a week after they were ready, we drove into "downtown nosara" to find the local post office (closed for lunch), returned again, and spent a small fortune on the stamps we had to lick and stick while sitting outside in 90-degree heat.
and only Santa knows when they'll actually arrive, but fun nonetheless.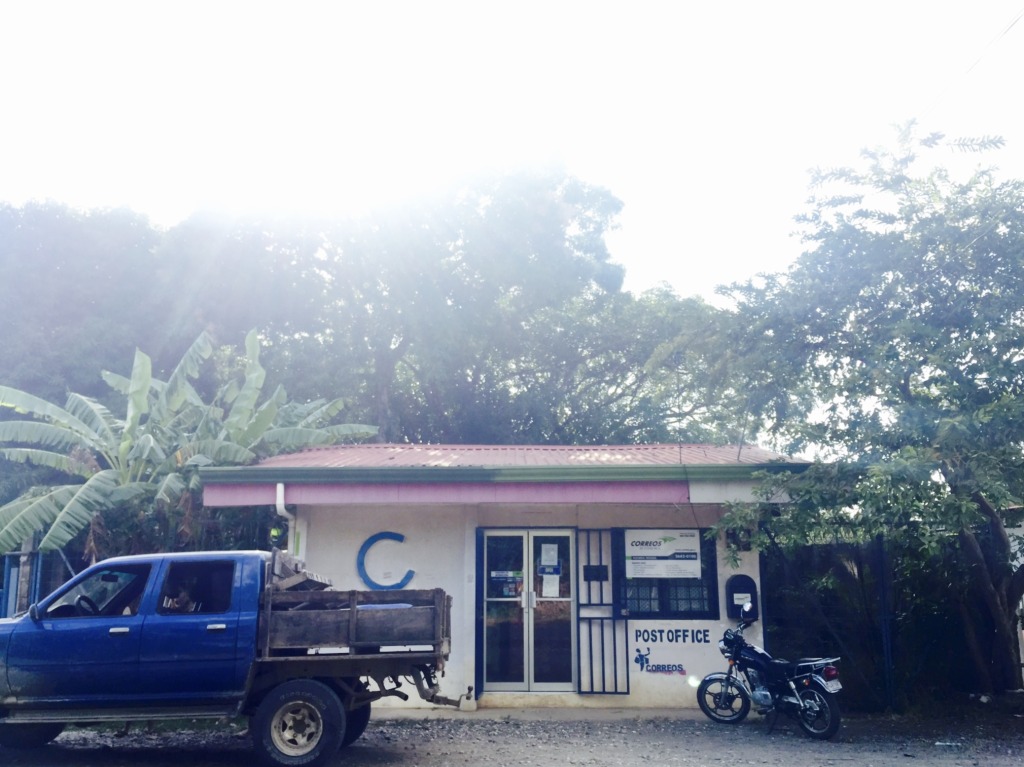 the official post office of nosara
sheets & sheets of lick & stick stamps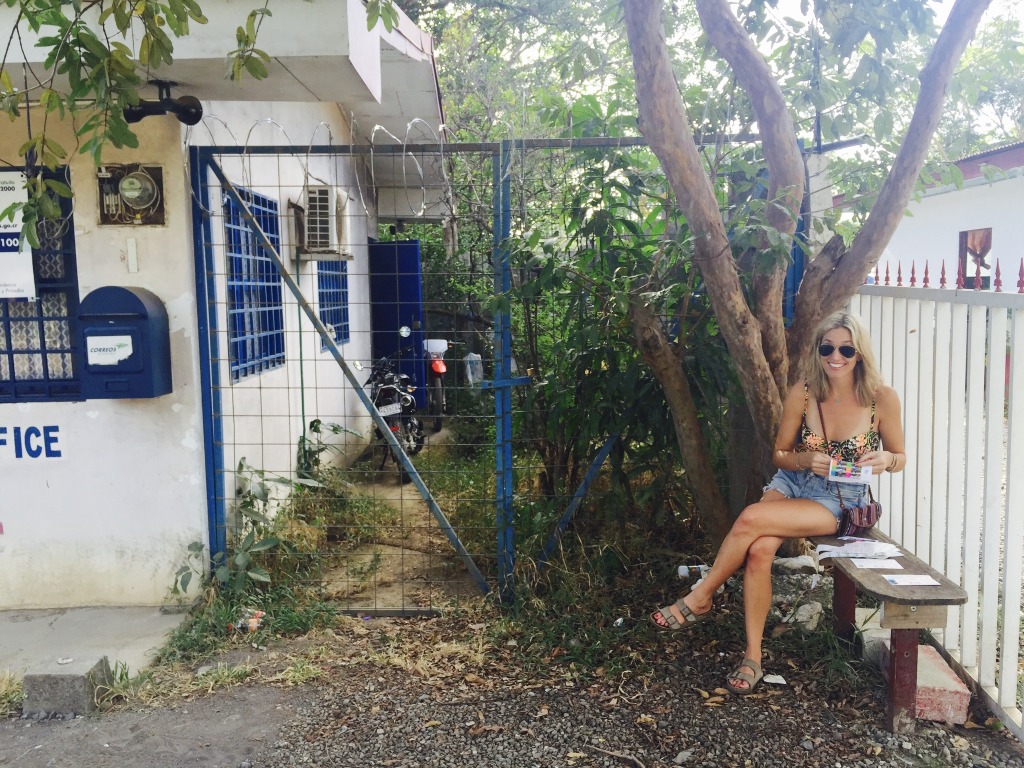 the ting's christmas card assembly line. casual.